West
Price: 17 euro / leden: 15 euro / studenten: 12 euro
Date: di, sep 10, 2019
Time: 20:00 - 22:00
Location: Club de B - 's Gravenwinkelstraat 5 - Torhout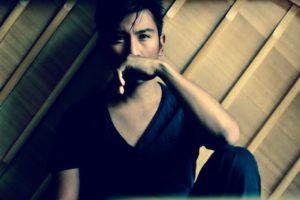 Frontman van het sextet 'West' is Jan Van Moer (1987). Op 8-jarige leeftijd begon hij klassieke trompet te studeren aan de Hogeschool voor Kunsten te Brussel. Toen hij in de ban van de jazz geraakte, trok hij naar het Koninklijk Conservatorium te Brussel. Om zich te vervolmaken volgde hij masterclasses bij grootheden als Avishai Cohen, Eddie Henderson en Bert Joris. Van Moer was actief in vele projecten zoals The Young Jazz Orchestra, British Broadcast Corporation, Bravo Big Band en vele andere.
Met zijn septet 'Me&My Tribe' brengt hij een mix van jazz en wereldmuziek.
Naar The Black Cat komt hij echter met zijn nieuw project 'West'. Voor de composities die hij hiervoor schreef haalde hij zijn inspiratie uit een rondreis doorheen Canada en Noord-Amerika. Vandaar ook dat de muziek vele elementen uit jazz, blues, gospel en country bevat. De nummers worden gedreven door sterke melodieën, geen complexe harmonieën maar eerder eenvoudig modale structuren. Zijn trompettoon omschrijft hij zelf als 'warm, zacht, bijna fluisterend'.
Voor dit eerste Black Cat najaarsconcert weet Jan Van Moer zich te omringen met 5 uitstekende muzikanten, waaronder een paar ons niet onbekend.
Jan Van Moer / bugel
Bram Weijters / piano
Jeroen Capens / tenorsax
Kobe Dupont / gitaar
Gylain Domas / bas
Wim Eggermont / drum